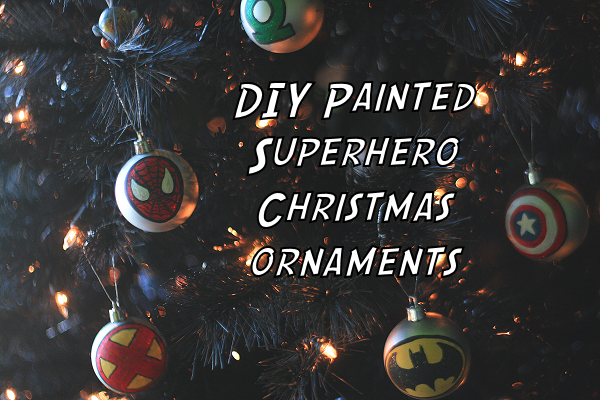 This year is the first we've had a Christmas tree in our house, the fifth since I last had one where I live, and I had zero decorations. None. My roommate had bought an 8-pack of glittery silver dollar store balls (which still have yet to be put up), but I felt like that wasn't quite enough. And certainly not geeky enough, not that you'd really notice with it stationed directly in front of my toy shelf. So I made a quick trip to Dollarama for some small plain balls, and got to work on these awesome (and super cheap!) superhero ornaments.
Supplies Used
small ball ornaments / paint brushes / acrylic paint / glitter glue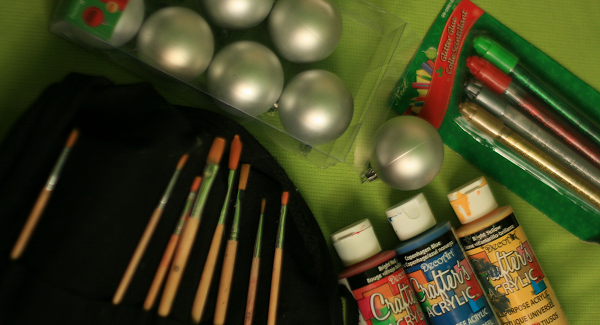 Decide what logo/face you're gonna go with
Paint away! If using dollar store paint, you'll probably need at least two coats. Let dry. Repeat for any other colours being used. Plastic paint palettes make for perfect drying station for these.
Add your glitter glue to the paint! I used a corresponding colour glue for the painted sections, silver for the ones I didn't have a glitter colour for.
Outline that shizz! Not super necessary, but it makes the design pop a whole lot more and the edges look way cleaner.
I keep forgetting the tree is black and thinking my eyes are starting to go on me, even though the walls are still green as fuck. o_O Logic.
We were initially gonna hang it upside down from the ceiling and put an inverted pentacle on as the "angel", but both Layla and I are too broke this season for the required L-brackets. So, it stands in the corner in front of my toy shelf like any other boring tree. I kinda love it, which surprises the hell outta me. It being black adds that extra little bit of not-really-your-average-Christmas, which I guess keeps my inner Grinch in line. Plus it makes the ornaments stick out even more than they would already. =D
Be sure to link me if you make your own! I'd love to see em. :)