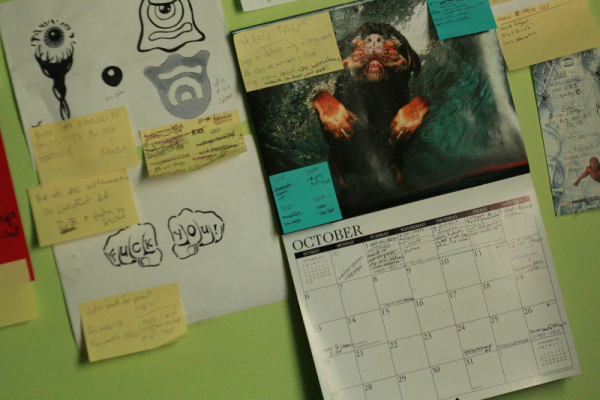 Holy hell it's been a crazy week. Well, Monday aside, but Mondays are always a half-assed write-off for me. I get things done, just nothing in terms of physical items. Tuesday I ventured downtown for a supply run and dropped 160$ like it was no one's business. I've spent an insane amount of money over the past two weeks! But you know what they say, gotta spend money to make money.
My work room's been in a constant state of shit's-fucking-everywhere. To the point where I've just given up on cleaning until the Toronto Indie Arts Market is over and done with, because it doesn't stay organized for more than one working hour so what's the point? The floor's covered in scraps and various tools and random crap, my ironing board has disappeared under a pile of cut-and-ready-to-sew fabric, and my machine table's just a mess of a little bit of everything. And there's bits of jewellery findings all over the place. While I was picking out t-shirts to use for my designs at Black Market, I found the Phil Collins one of that bunch of pop stars gone metal shirts you may have seen floating around the internet earlier this year. I grabbed it without hesitation because look at it! It's amazing! It's also a men's XL so for now it's just sitting on the for-sampling pile, waiting to be hacked up into whatever design I tackle next.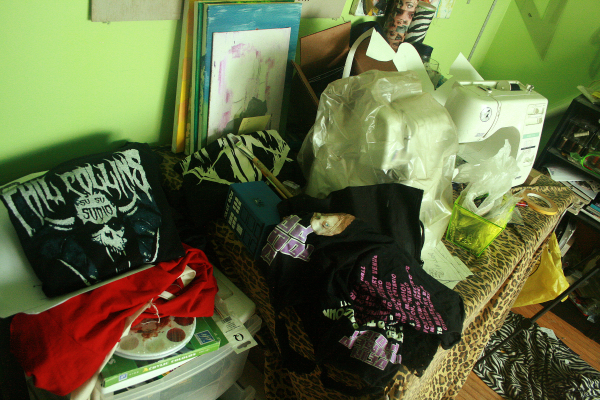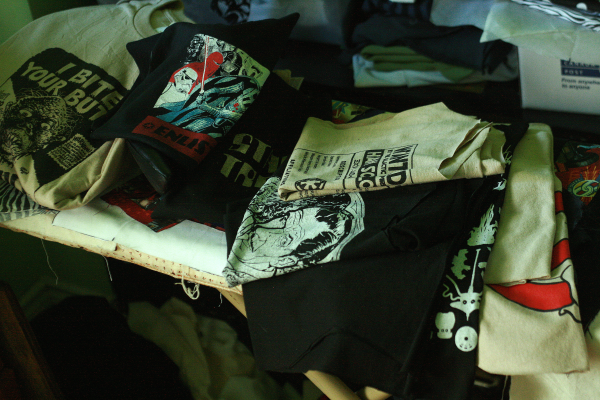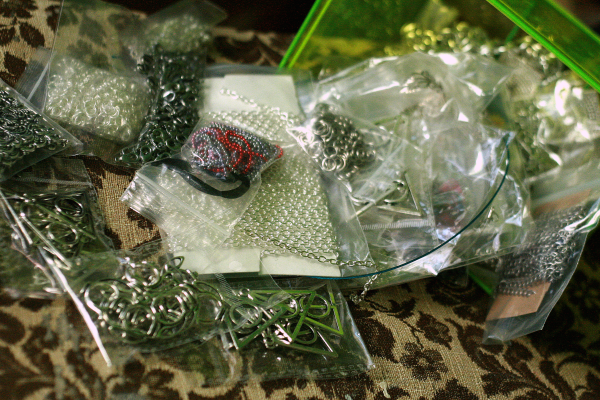 I finally got around to my first mockup of hang tags! They're pretty basic and all the info's hand-written for now and kinda crappy but hey, gotta start somewhere. :) Plus it gave me a bazillion ideas (okay, maybe more like 5 or 6) for making them better. I'm also commissioning a new logo from Phil Vazquez, which may find its way onto hang tags. I haven't decided yet. Still gotta wait on the finished product after all! There's also other strictly economical factors in that decision but blah blah business blah blah who cares. Main thing: I completed something ahead of schedule! This is big. Like super mega huge big, because I'm a serious procrastinator. It's my biggest hurdle. I've been doing pretty good lately with channeling my procrastinatoriness into different forms of productivity (i.e.: writing this here post), so yay for that. And for I finished my tentacles a day earlier than I wrote on my calendar to finish them by!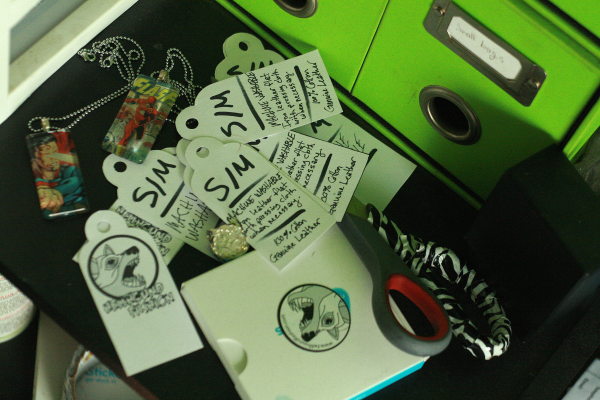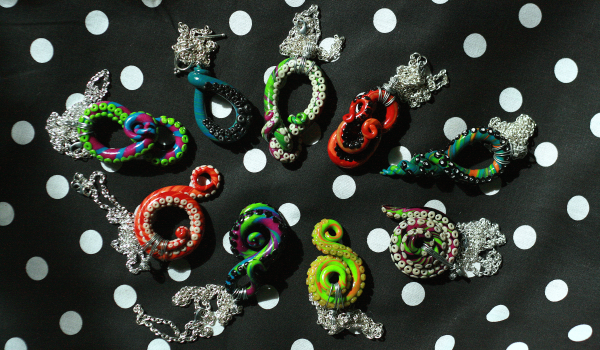 I'm doing preeeetty damn good at crossing things off the list! Pretty much all of the easiest things to do have already been done, and everything (accessories-wise) that's left to do is also pretty easy, just time consuming. I'm hoooping that I'll get all the clothing done today. Or at least all but one dress, so there's not much left for tomorrow. Photoshoot with my friend Danielle on Saturday! My first shoot other than the one with Jessie where I'm not the photographer. Should be fun. I had initially planned to have all the clothing done by today, but I wasted a good chunk of time yesterday hunting for the world's smallest allen key (2mm!) so I could switch out the needles on my serger, which I never found. Either I stupidly threw it out, or it's being a bastard and hiding on me. I dunno. But I still managed to get two tanks and one vest done. So at least there's that.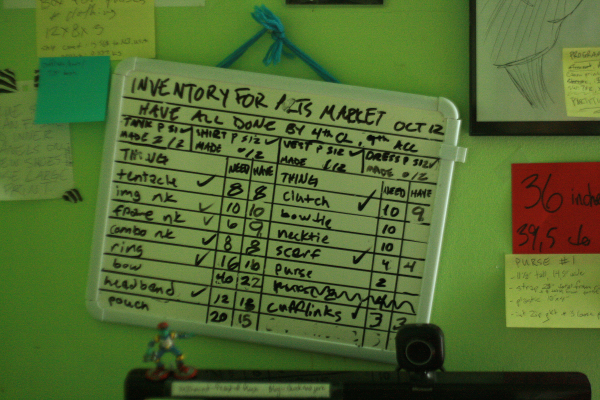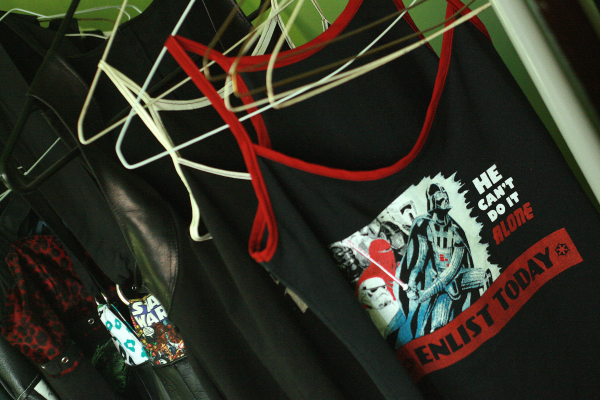 Maila's been super mopey with me working so much lately. She pretty much only gets me in the morning and late at night. I've had to lock her out of the room on occasion just for the extra floor space, but it never lasts long because I can still hear her pacing and whining around the house. Occasionally she takes a break to terrorize the cat, but then Moo runs upstairs (which is gated off to give her some dog-free space) and Maila's left alone again. No amount of telling her to "shut up and lay down" or "no one cares, did you do this when I worked outside the house?" ever makes her stop. So I cave, bunch up her makeshift bed for her to sleep the day away while I work, and occasionally lose myself staring at how adorable she is.