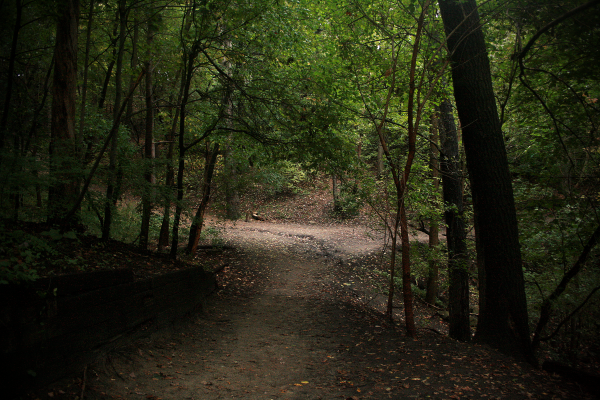 Yesterday was the photoshoot with my photographer friend Danielle for Hellhound, and man was it ever a lot of fun. Good thing too, cause I needed a good day after the rollercoaster of stress that was Friday. First my sewing machine just stopped working properly. I'd get a few stitches in, and then it would jam and there'd be thread everywhere. Re-threaded, changed the needle, took it apart and cleaned everything, and still it wouldn't work. This was followed by a lot of swearing, throwing things around, and the worst hour of my recent life. Then my friend Cressida said she'd drive hers over for me to borrow until I got mine fixed/replaced. And then my mom made me put new machines (sewing + serger) on her credit card so I'd have shiny new things (that are still under warranty) to use, and a lot of "get your others fixed! You need backups!" talk. Which is true. I still had half a shirt and two dresses to make for the photoshoot, plus a pile of ties and bowties and a couple purses for TIAM next weekend and, without the rush of awesome people who've got my back, I woulda been screwed.
During the hour or two while I was waiting for my loaner machine to arrive, I decided to clean/slightly re-organize my work room and discovered a whole pile of art supplies I'd forgotten about that were tucked away in a corner. 7 or so canvasses, two notepads of canvas sheets, one of watercolour sheets, buncha paint... Yay hidden goldmine! I also found out that the second model for the shoot hadn't been in contact with Danielle for a while and wasn't likely to show. Panic mode: re-engage! We were down to either one model, which would mean either the shoot taking longer or my awkward ass having to step in, neither of which I was too keen on. But when Cressida showed up and I mentioned that, she offered to take the other girl's place and saved the day once again.
Once we got all 6 outfits shot, I put together a couple regular everyday outfits for Jess and Cressida to wear and we ventured into High Park for a few more shots. We were expecting a lot of reds and oranges in the trees, but surprisingly it was mostly all still green. For those of you who aren't familiar with Toronto, High Park is a forest (as foresty as you can get here) right smack in the middle of the West end full of trails that are incredibly easy to get lost in. This is amazing. Being not from the city, I find it super easy to lose my mind over the general lack of nature here. Unfortunately, because I'm lazy and live way up in the North end, I don't go to the park very often. But now that it's the absolute best season of the year to be in a forest (can't beat that autumn smell!), I'm gonna have to change that. Not only because Maila would love the shit out of the off leash areas, but because it's just so damn pretty.
If my post-Streetlight Manifesto hangover isn't to severe, I'm gonna head down there with my camera on Wednesday (my only full day off for the first half of October) and cross my fingers that more trees have started changing by then. I didn't get too many woodsy shots yesterday (most of what I got was just behind-the-scenes fashion-shooty-type-things), and I forgot my better lens at Danielle's while we were out, but here's the ones I did get!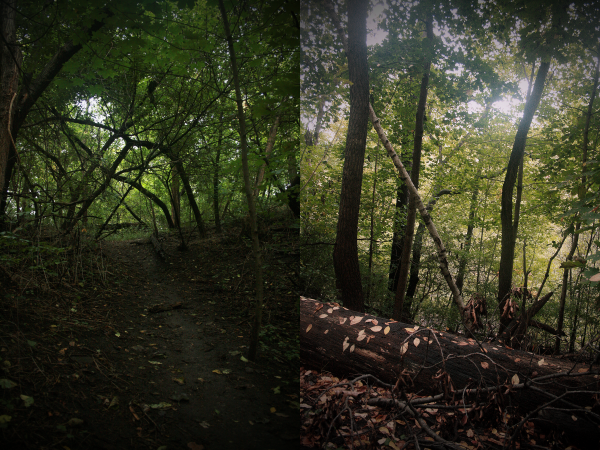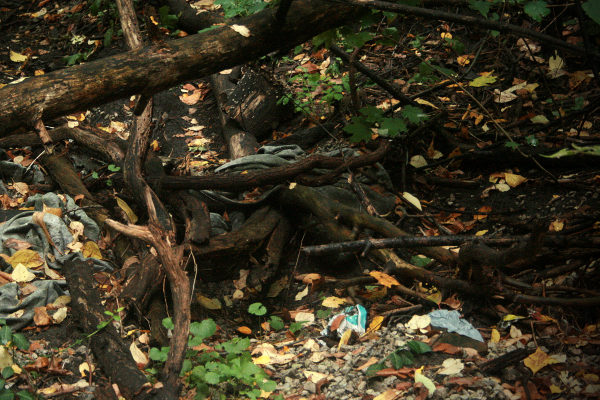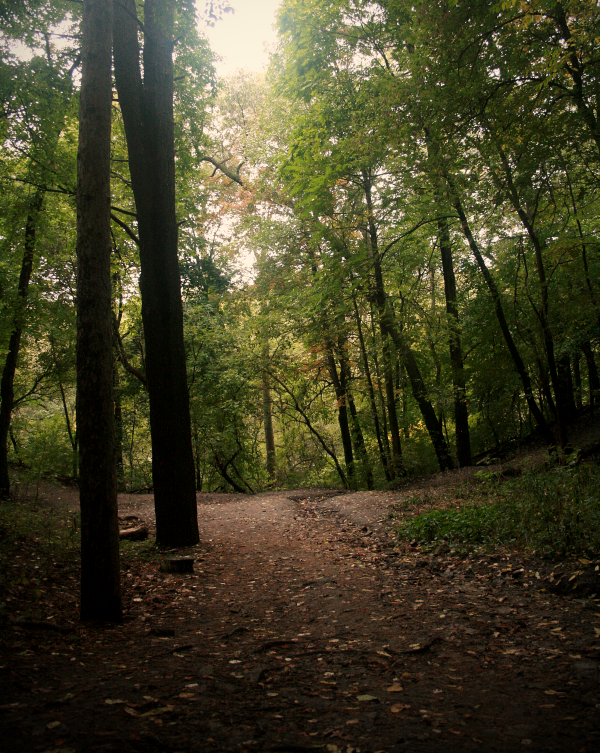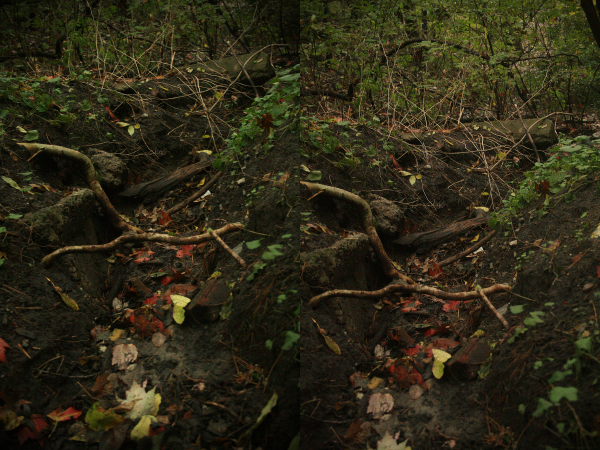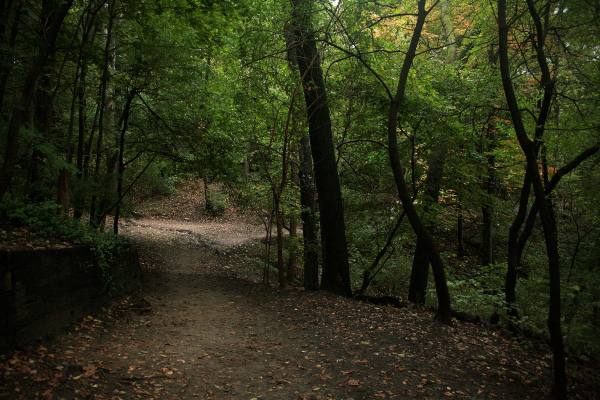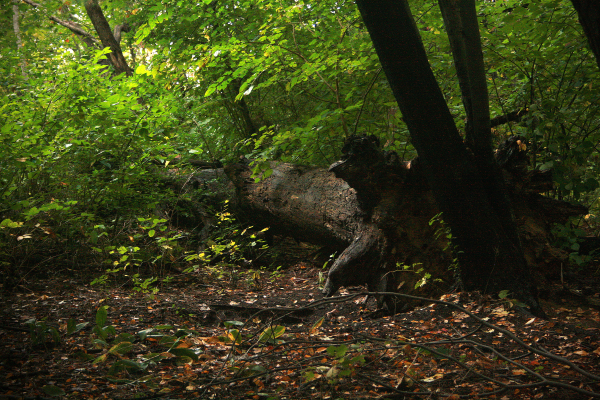 I'm probably gonna be MIA for a week or so again. With the arts market only 6 days away now, I've got a lot of last minute work to do. I'm gonna give myself a break (in a sense) to focus on my personal artworks and marathon some Harry Potter for the rest of today, so if I finish anything there might be that to show off. Otherwise, I'll be back next Sunday with my behind-the-scenes photoshoot post. Maybe later than that, not sure yet, depends on when I find time to edit the shots. :)