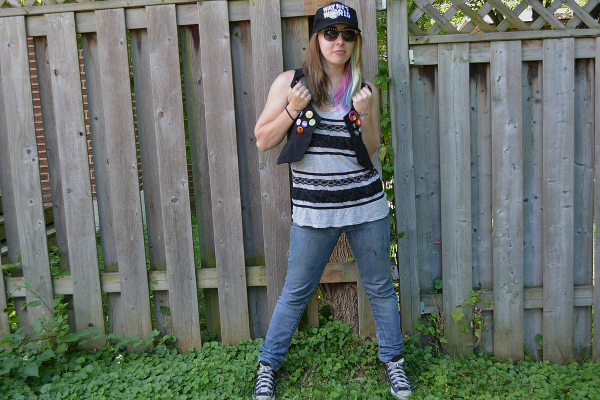 The shtuff
Hat: eBay. // Sunglasses: Ardene's forever ago. // Necklace: Etsy. // Shirt: second hand from my roommate // Vest: Value Village, covered in pins mostly from FanExpo 2010. // Jeans: no freakin' idea. They appeared out of nowhere, but they're super comfy. // Shoes: some random mall place that sold Cons.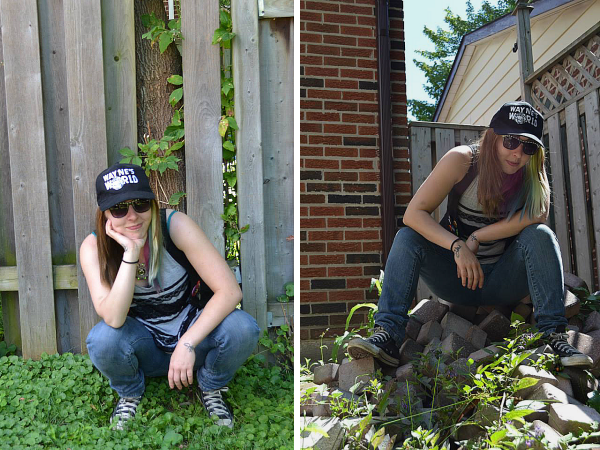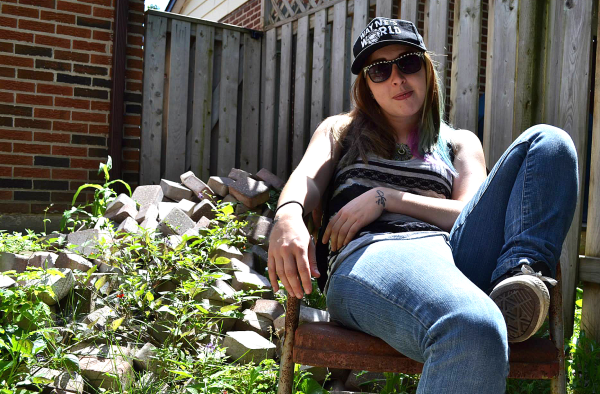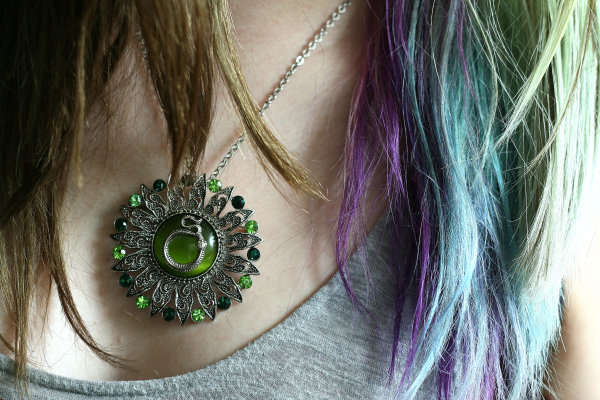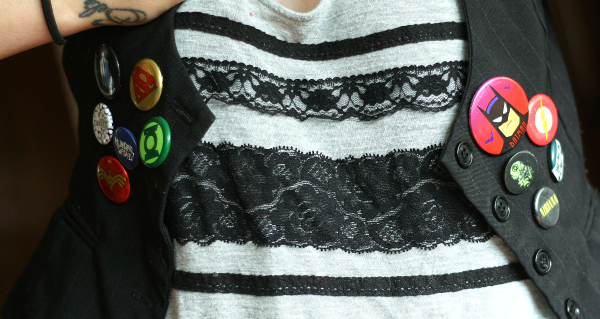 Last Friday I ventured up to Newmarket for a long-awaited, frequently re-scheduled photoshoot with my friend Jessie for my past couple Halloween costumes. Before we started on that, though, I got her to snap a few photos of what I was wearing that day. Very first time someone else has taken outfit pictures for me! (Minus the closeups cause I forgot to mention those to her.) It was weird. Well, no, it was the least weird part of the day. I am horrible at being a model! I have no idea what to do with myself and I'm so used to making weird faces for photos that I don't even have the ability to do anything else on command. But oh well, it was fun! And there were a few pictures where the lightsaber and a random bit of rusted metal were made to look like a mock penis (of course - who can resist that?!).
There was also this wonderful one of me mid falling on my ass.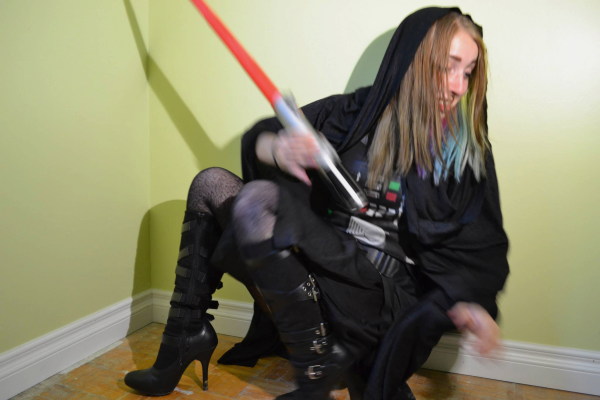 There were a few moments like that in those boots. Me + heels = recipe for a demonstration of the effects of gravity. Especially crazy heels that are too big for my wee little feet.
I'm insanely busy right now thanks to being incapable of sleeping properly/wasting half my days trying to fully wake up, so it's probably gonna be a little while yet til I post my edits of the pictures since Jessie doesn't have any software of her own at the moment. In the meantime, you can see what she did with them using some sort of online editor over on her facebook page.