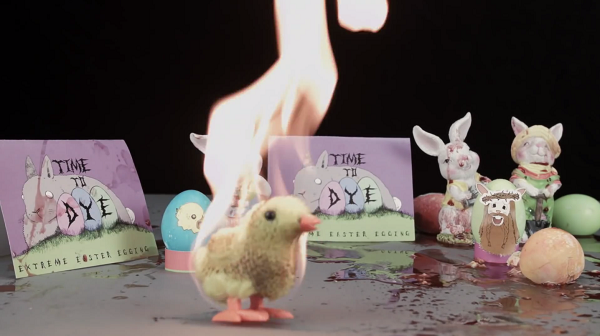 Yup, I said extreme Easter egging. Why? Because that's what the tagline for this hilarimazing Kickstarter project is. Because Portland is the current homeland of WTF? eccentric artist ideas, a big part of what you'll find on any crowdfunding site, you can now fund a seriously metal Easter egg kit! Complete with "bunny ear" horns, a Centurion chick, and the delightfully blasphemous "Peter Cottonchrist" set. If I had any desire to boil and decorate eggs, I'd pretty much have to go this route.
It's just too damn awesome not to!

There's a week left, and they're only sitting at about 5% funded, but if this goes viral there's still a chance for it! Throw your money at the beginning of the extreme easter egging world.