I've loved Fear and Loathing in Las Vegas since I was too young to even know what the hell was going on. The way it's shot, the intentional over-acting and rapid dialogue, weirdly out of place bright colours, and monsters out of nowhere (or so my 10-year-old, didn't-know-what-hallucinogens-were self thought) were just amazing! Of course it made a lot more sense when I saw it again a few years later, but whatever... The "We can't stop here, this is bat country!" line has always been hilarious to me. Especially since they had already stopped in bat country. But, well, I guess that danger matters more for picking up hitchhikers, than in the name of rooting through your drug stash. So without further ado, here's a bunch of art inspired by the Bat Country/Hitchhiker sequence. :)

Not only is this super green as fuck, but the linework has a very fitting wobbly-distorted style.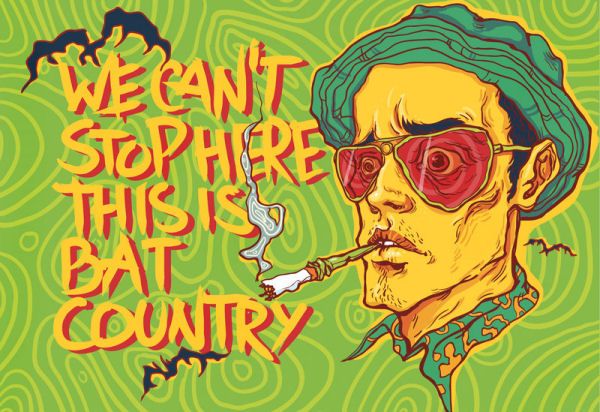 There are a lot of these tattoos out there, but few are as crisp and bright as this one.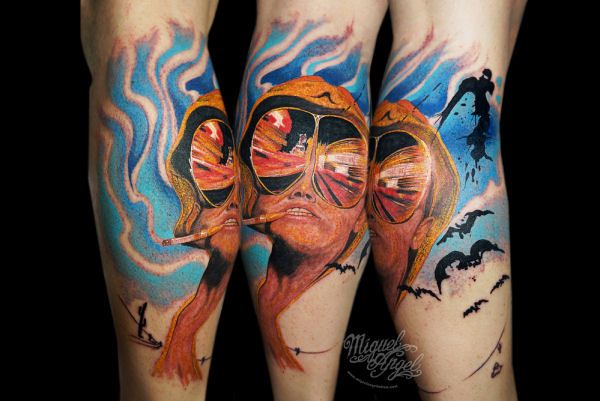 The fact that the artist chose to photograph his painting of Johnny Depp's portrayal
of Raoul Duke at a distorted angle only serves to make this look even better!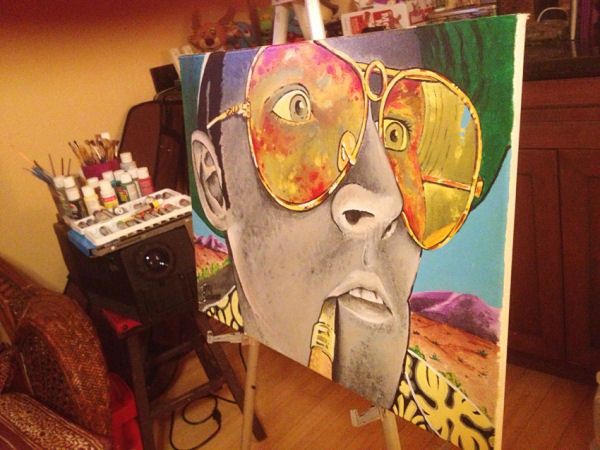 These cute as hell postcards by my friend Ash are what inspired this post.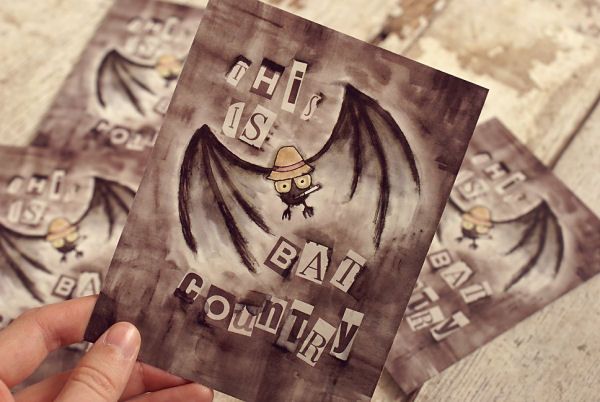 Never underestimate the importance of materials! And the enriching quality of variety. The combination of acrylic, water-based, oil, and spray paints make this broken skateboard piece pretty damn sweet.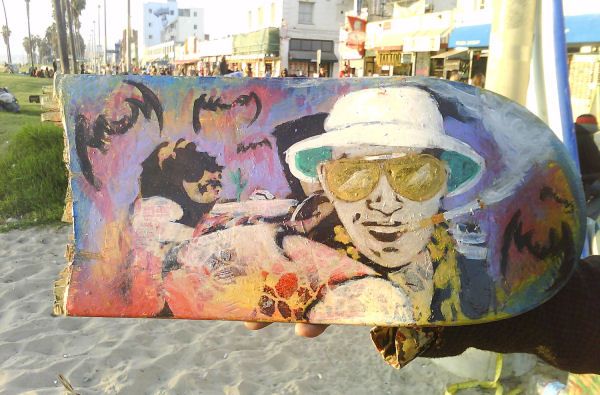 I love the spiral-eyes on this comic panel version of the quote.
Definitely captures the character's drug-addled state.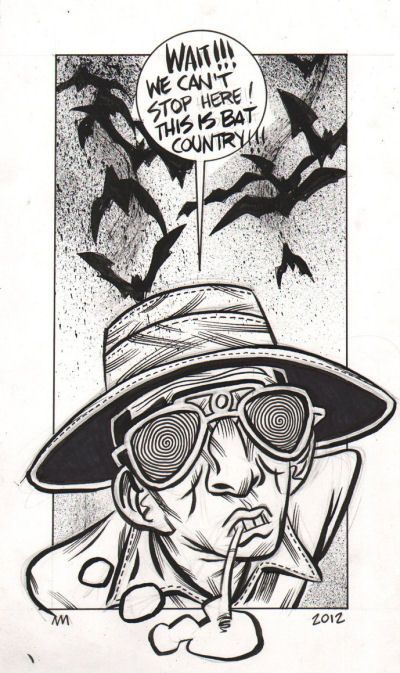 The obligatory piece of hyper-colourful street art.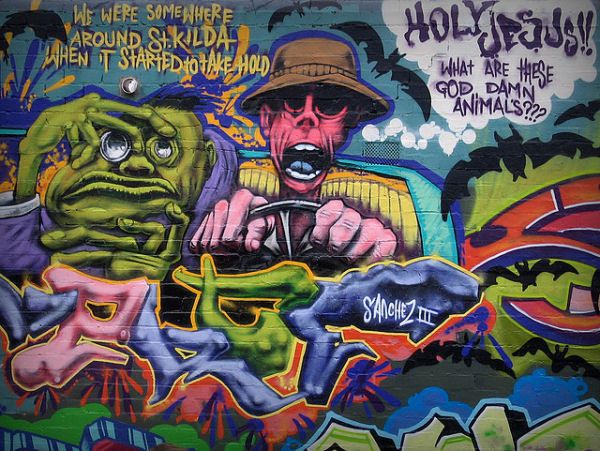 Last but not least, another wicked painting!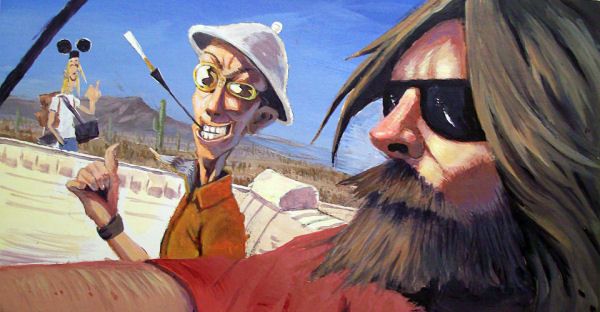 Are you an artist, or do you know one everyone else should know about? Check out the get featured page for info on getting a spotlight post about you or your friend!